Office Concept and Design Tips to Know Before Furnishing Your Workplace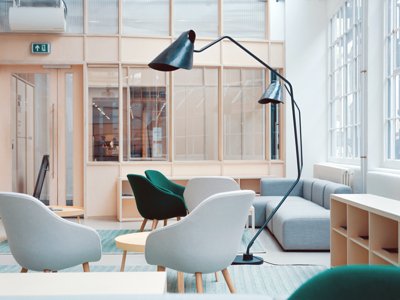 Let's face it. Workplaces give an impression to our clients. No matter how efficient we are in completing tasks, the concept of our area reflects our characteristics. Every detail is essential in building our image considering everyone is capable of judging. That is why arranging workspace and office furnishing is crucial to every company and business firm. Hence, it involves thoughtful planning and wise investment.
Perhaps, you have visualized the appearance of your area following your taste and preferences. The focus of the setting is comfortability and the application of interior elements. Moreover, establishing an environment consist of patterns and recognition of underlying details. You have to consider the following points while furnishing your workplace.
Comfort and Functional Design
As practical as we strive to be in terms of cost and usage, it is crucial to consider comfortability above else. Your workplace chair is more than its definition. It would serve as the main proponent of your productivity and concentration. You would be spending hours sitting, overlooking your posture and well-being. Support is necessary to work efficiently.
The size of desks and other tables should fall to the standard. Where it is wide enough to position important files and other supplies; tall enough to accommodate your working capacity; and stylish to adhere to modernity. Whatever your preference is.
Consider Multi-Purpose Storage Solutions
Establish a clean and organized area by maximizing your workplace, so you would have room for more space. Multi-purpose storage solutions would allow you to store supplies and other essential stuff in a safe cabinet. If you would notice, wall-mounted cabinets wall shelves are more cost-efficient than purchasing separate boxes. Having a bunch of equipment is oftentimes overwhelming.
Customization and Distinctness
It's your office anyway. And as we mentioned earlier, it would reflect your characteristics and personality. So it would be best to add elements of your workplace with your personalized space and pieces of furniture. You could add portraits, colours and themes, statements, and displaying effects. Style your area by showcasing your favourites and how you want people to perceive you. In that way, people would not look at your office as a standard-setting copied from somewhere else. Distinctness would induce familiarity, marking an impact as you position yourself in the organization.
Adapt Flexibility
A space with multiple functions would enhance efficiency, allowing you to become flexible in your workplace. Invest in an office layout that enables you to become versatile. With this, saving your funds and energy is apparent. For instance, computers and wireless connectivity would assist you in repetitive tasks. As it is easier to carry devices with Wi-Fi, allowing you to interconnect with other organizations without moving. This also includes collaborative areas and adjustable types of furniture. It promotes an innovative and creative mindset.
Research Interior Patterns
You wouldn't just have to get things and put them together. Furnishing an office space requires elements of interior designs and theories. Work culture has progressed at the same time corporate offices innovate creative solutions. Some office ideas include psychology of colour, adherence to integrations, natural and biophilic designs, windows and appealing views for employees, and encouraging workplaces by adding on-site gym equipment.
As we recognize the importance of office concept and design, some things are needed to be considered while furnishing your workplace. It would help you in completing the picture while enhances the overall ambience. From self-image, work productivity, and impression—recognizing interior and layout patterns would positively impact you in a long run. It influences business reputation and company prosperity when executed right.
Most companies contact an Office Relocation Service Provider for less hassle and cost-efficient services. Moving and transporting is a tough job, and you would have to restart from designing your new office. Fortunately, professional relocators are the most efficient team to handle your worries. You could divert your focus on the actual tasks instead of the struggles in finding relocating solutions.