Six Telltale Signs That You Should Move to a New Office Space in Singapore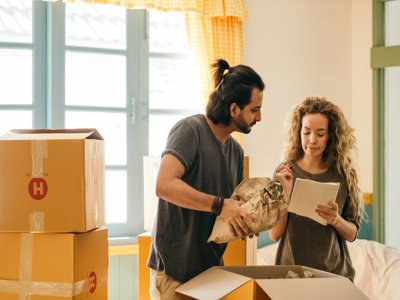 A functional workspace is an essential part of any office. Since all the business meetings and operations happen in that space, it is an indispensable requirement in building an office. In doing so, it is vital to account for the company profile – number of employees, type of business, and customer base, among others. Often, the workspace is just enough when you first build your office. However, there may be instances when you need to move to a new office space.
When construction is on the works with your office contractors, you would have likely accounted for the current circumstances of your business. But sometimes, things that are out of your control happen, prompting you to reconsider the state of your current workspace. Here are some telltale signs that a move to a new office space is bound to happen.
Your Office Space is Cramped
The first telltale sign that you need a big office space move is overcrowding. If you have numerous employees and a lack of proper workstations, consider moving to a bigger space. Overcrowding in the workplace is a domino effect; it impacts employee satisfaction, reduces productivity, and affects the general operations of your business.
Moreover, if your business is merchandising, sales, or others that require a large amount of storage, it may be time to move to a bigger office space. Overflowing your storage space may also affect the safety of everyone in the office. Look far ahead to see when you will likely hire more staff and accumulate more supplies for your business to help you plan early.
There is a Decline in Your Employees' Productivity
Your people are your most important assets. Thus, you should put a premium on their productivity and comfort. The more comfortable they are with their space, the more productive they tend to be. And the more productive they are, the more income they can generate for your company.
If your employees complain too often about their work environment, you may have to consider finding a new office space for them. You may also ask them directly or indirectly whether they are happy and comfortable with their current workstations. If they answer otherwise, a move to a new workspace is likely necessary.
You Need a Better Location
If your employees' transportation expenses are piling up due to the geographical location of your office, then it is time to relocate. Moving to a more strategic workplace may prove more attractive to both employees and clients. Thus, your business identity and profitability may also increase.
You Want to Rebrand Your Business
As with all businesses, it is essential to have an office space that represents your brand identity. If your current office space is not a reflection of your brand identity, considering moving to a new workspace. A move may give you the chance to re-assess your business identity and vision, so you may best be in tune with it.
You Are Experiencing Financial Difficulties
If your business is not going as well as you planned, maybe it is time to move to a smaller office space. That way, you can cut back on the costs of operating a large workplace when you have no use for that extra space. You can look into moving to an area of the city near your current office space where business operations costs may be less expensive.
You Have Business Expansion Plans
On the flip side, if you foresee hiring more people in the coming months, you will likely have to consider moving into a larger office space. Moving as early as possible will prevent your workspace from getting cramped. Moreover, it will save you time and the trouble of finding a new office space if you look far ahead and move when you have not settled in yet.
Conclusion
As an owner, you may not see it, but sometimes a move to a new office space is necessary to keep the business up and running. If any of these signs happen to you, look into a Singapore office relocation service provider to help you with your relocation needs. Who knows, maybe that workspace move can take your business to new horizons.