No One Does Office Carpentry as Good as We Do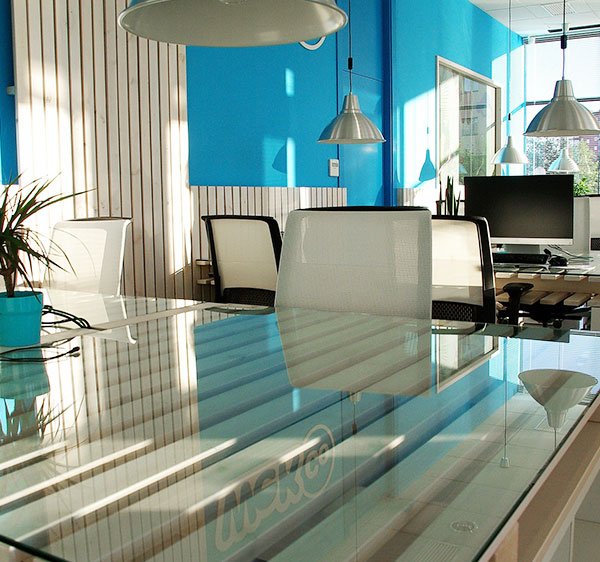 What is your new IT office setup service provider like? Are you plan to moving from a smaller office space to a much bigger one? If you are, what sort of furniture are you thinking of?
Sometimes, buying off the shelf just won't fit exactly what you need. Sometimes, you need to go to the experts if you want it done right from the very beginning. Office carpentry is going to be an aspect of your office relocation Singapore that you need to take into account, especially when moving to a much bigger space because the chances are, your old office furniture may not be exactly the right fit anymore.
Whether you need new furniture and fixings to add onto the old, or you need new furniture entirely, why not go all out to create a new work space that infuses both quality and enhances your business identity at the same time?
Your office space is the place where your employees spend most of their day, and where your clients get an impression of who you are as a business. Aesthetics and the quality of the furniture that surrounds the inner space of your office says a lot about your business, and it is important to take this aspect seriously and not brush it off as something to think about later. An office relocation process is the perfect time to start afresh from every aspect, including new furniture that will help give your new office space exactly the look and feel that it deserves.
What Kind of Furniture Do I Need to Best Represent My Business?
The best kind would be one that is unique and custom-made to suit the personality of your business and the work environment you are trying to create within the company. Office carpentry services are the best when it comes to custom-made furniture and office installations because it will be unlike anything you will find on the market.
Office carpentry includes everything from work desks, doors, chairs, cabinets, cupboards, lockers, shelves, you name it. And it doesn't stop there either, because office carpentry also includes installations around the office as well, and these installations can be either for practical purposes or decorative purposes. Either way, they stand to enhance the ambience of your new office space.
Some examples of office installations include feature walls and doors. Yes doors, custom-made doors to be exact, which can be built to be either soundproof (maybe for the rooms where you conduct meetings and don't want to be overheard) or as sturdy as you want it to be. Don't underestimate the important of a good door, it can have both functional and a powerful visual impact on your office environment.
A feature wall for example is another great way to complement your new office space while creating the perfect aesthetically pleasing environment for both your employees and your clients. Imagine walking into an office space that makes you say "Wow! This is incredible!". That's the work of office carpentry right there. Your office relocation is a huge step for your business. Go the extra mile by making your new office the perfect work environment.