New Company Infrastructures: Procedures for Moving IT Equipment During Office Relocation
Companies and business establishments could outgrow their current environment. Whether you plan on upgrading old systems, change of landscape, or a sign of success, this transition would surely impact the organization. Hence, moving offices are often overwhelming. You would have to consider initial preparation, projected interior design, and execution of carrying out equipment. Fortunately, drawing from professionals shifters and known office relocation company in Singapore, there are strategies and essential tips in relocating infrastructures.
Regardless of your company and office circumstance, change of location is something that managers and employees consider an uneasy task. So we've gathered procedures when moving IT equipment during office relocation to ensure minimal worries and avoidance of internal conflict. Properly positioned office IT cabling and installed office resources are crucial in the process of moving. Logistic tasks and setting up services should employ at their full capacity.
Network Servers
Temporary disconnecting your network servers to transport it to another location requires a secured and attentive process. Aside from it being the central computer to your company programs, it comprises crucial information and other data you stored. So you ought to ensure you hand it into trustworthy service providers.
Transporting this depends on the structure of your organization. Consider your server—does it need to be hosted? What kind of wireless network will you have in your new office? You would want to make sure it is highly functional. Don't forget to label wires when removing wires and cables. It would be complicated to re-install if not. Meanwhile, cloud servers would enable you to access files despite not being in the office.
Moving IT Equipment During Office Relocation: Solutions
Moving heavy IT equipment requires special moving carts and tools that specialize in machinery. A strategically designed carriage would ensure safety and no risk of damaging your computers and accessories.
Hiring professional movers to handle packing and transportation would be cost-efficient, considering a move-it-yourself setup might cause trouble unless you are trained to do so. From computer monitors to cords and other external tools, valuable devices have crucial components to be careful about. Here are some tips when doing so:
Label all cords and avoid twisting them together. You could place it on separate containers, position it on the corresponding device.
Consider using temperature-controlled storage solutions, especially if your equipment would be relocated in farther areas. Exposure to heat might defect it. Maintain cool temperature at all times.
Having the original package and boxes of your IT equipment is an advantage. These storages fit the needs of the devices. Customized protection.
Make a detailed blueprint or enlist the components of your equipment. This would help you identify placement options or a mere sense of completeness.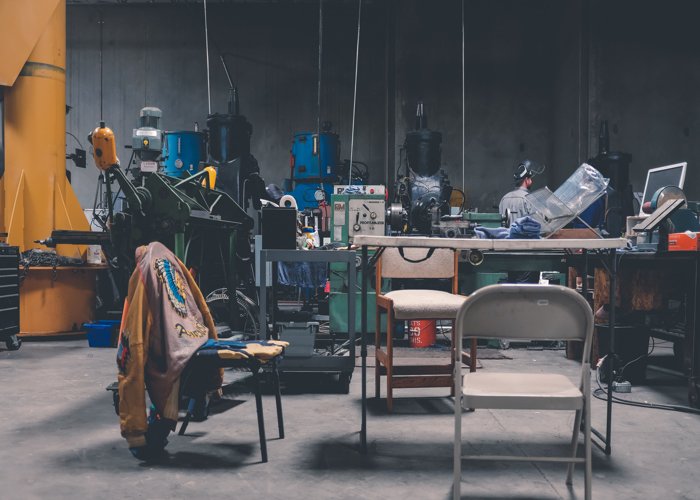 Moving Policies and Control
Planning to move may be a hassle and requires a lot of work to do. But what else could be more frustrating? Policies and disapprovals. Note these things to avoid conflicting circumstances when relocating offices and transporting resources.
Moving offices or workstations under an administrative unit necessitate approval. It undergoes a process, depending on the structure of your organization.
Contact facility operators to analyze space and areas. Your location is a subject for evaluation, and it must comply with the common standard.
If you're responsible for office relocations, make sure to complete all the requirements and request forms. It must be submitted weeks before the actual transitioning.
Although relocating offices is often a sign of upgrade and embracing of new work cultures, the process of moving causes inconveniences, especially if you start from scratch and with no backgrounders. A new environment may be spacious or generally structures a different setup than your previous spaces. So it is essential to plan in time before moving. Consider all the possibilities while receiving assistance.
Fortunately, professional movers ensure the responsibility to be done efficiently, causing no disruptions. From the administrative details to the equipment and pieces of machinery, confidentiality concerns and device safety shall be prioritized above all. Develop contingency plans and acknowledge special conditions.